HP Stitch Printers
The world's fastest color match.
HP Stitch S Printers are the perfect solution for large format textile printing, offering vibrant and accurate colors across the fleet and over time.
Description
The HP Stitch Dye Sublimation Printers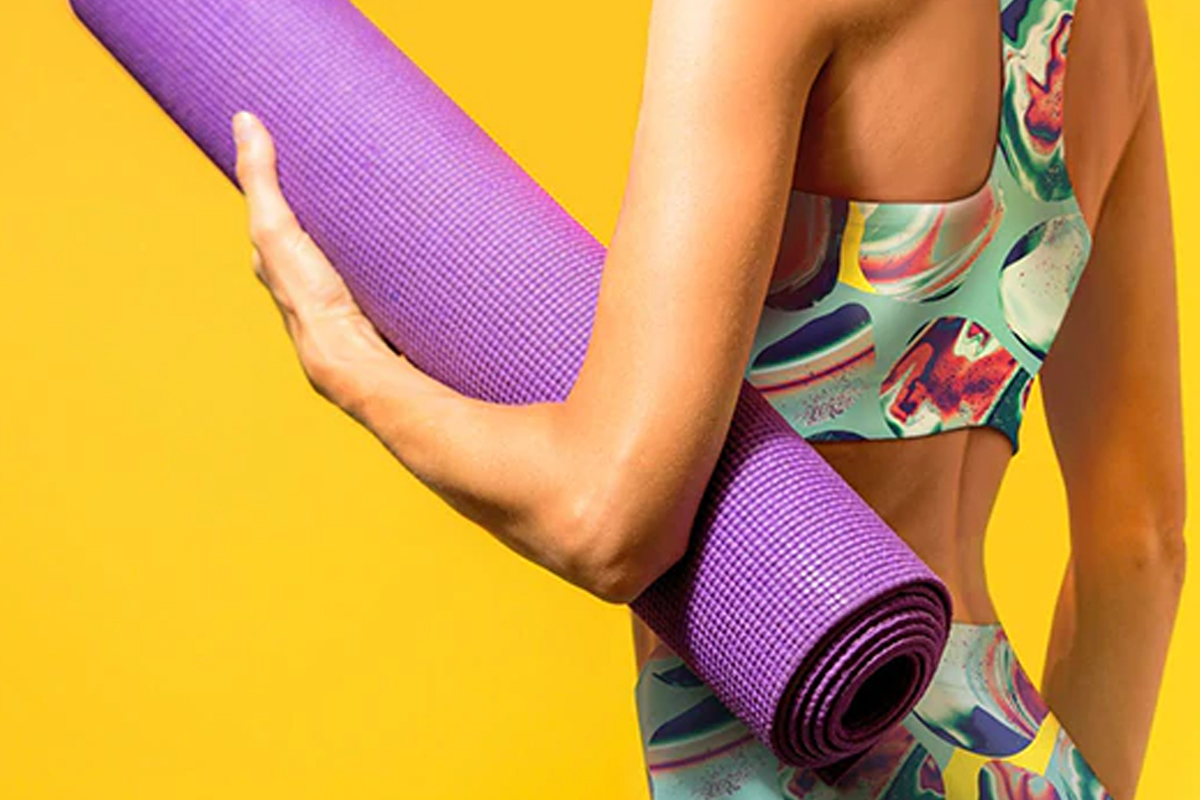 Sportswear
Create sharp, vivid graphics, from team uniforms to technical outfit and get consistent colors year after year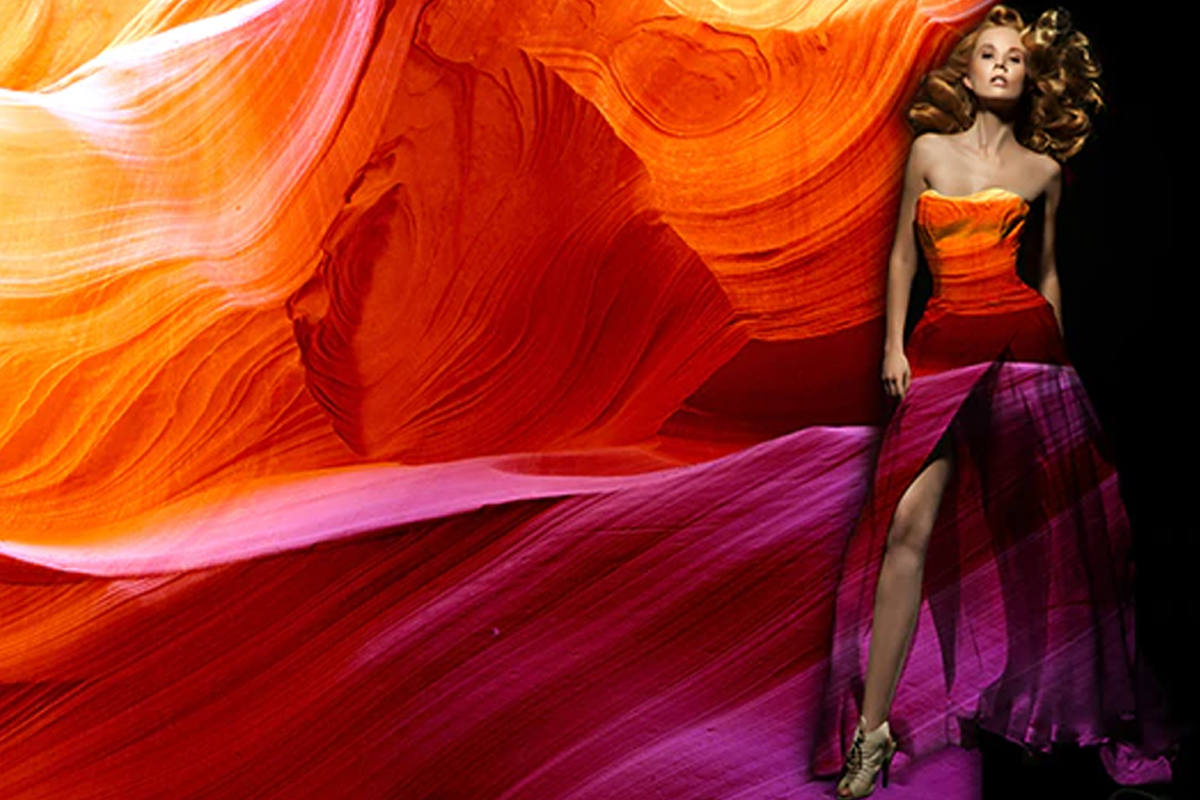 Fashion
Bring your designs to life and get richly saturated colors, even when printing at top speeds.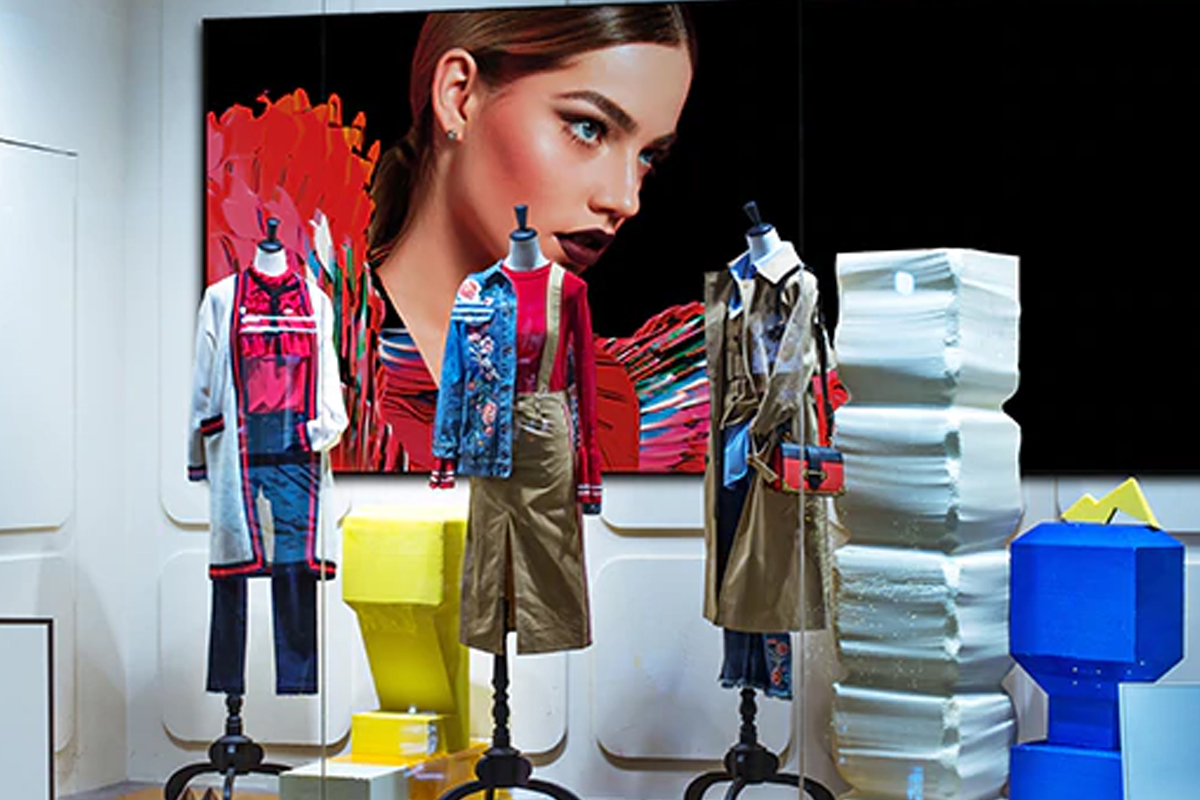 Soft Signage
Exceed your clients expectations with outstanding deep blacks, vivid colors and sharp results.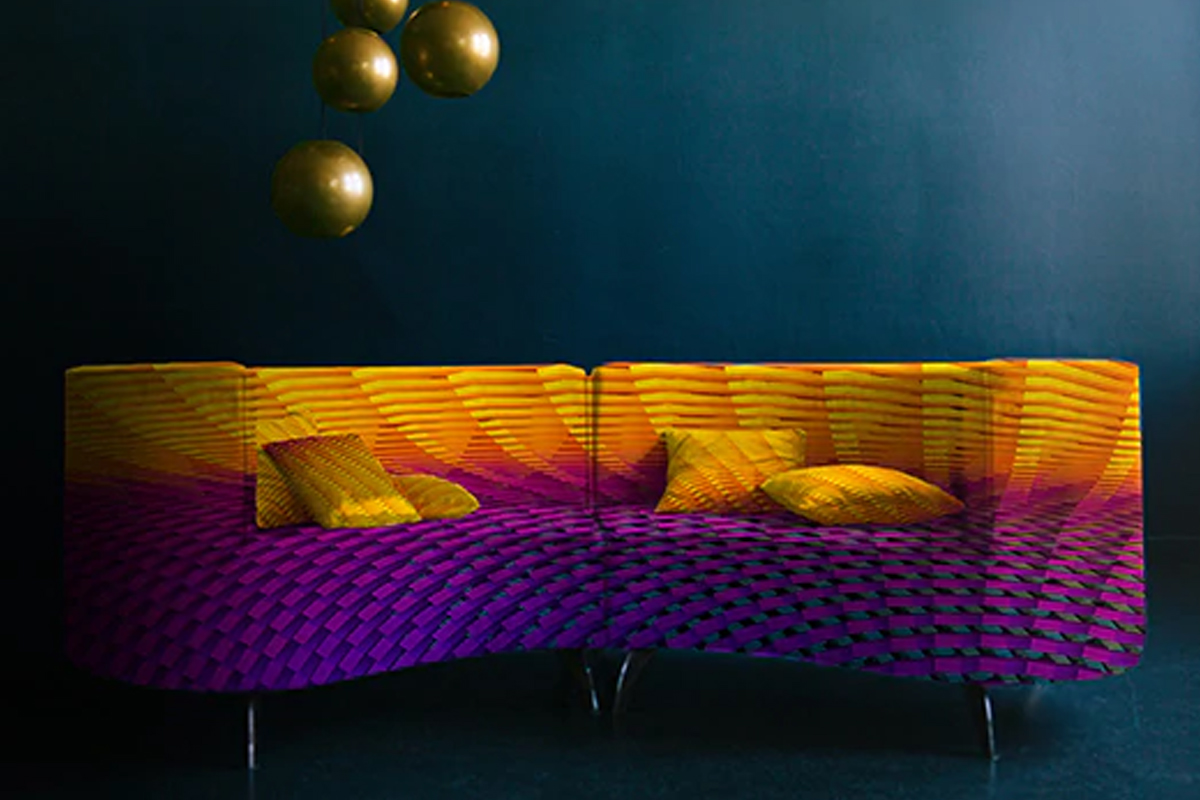 Interior Decor
Get stable colors, even over long periods of time and print on a wide range of polyester fabrics.
HP Stitch S1000 126-in Printer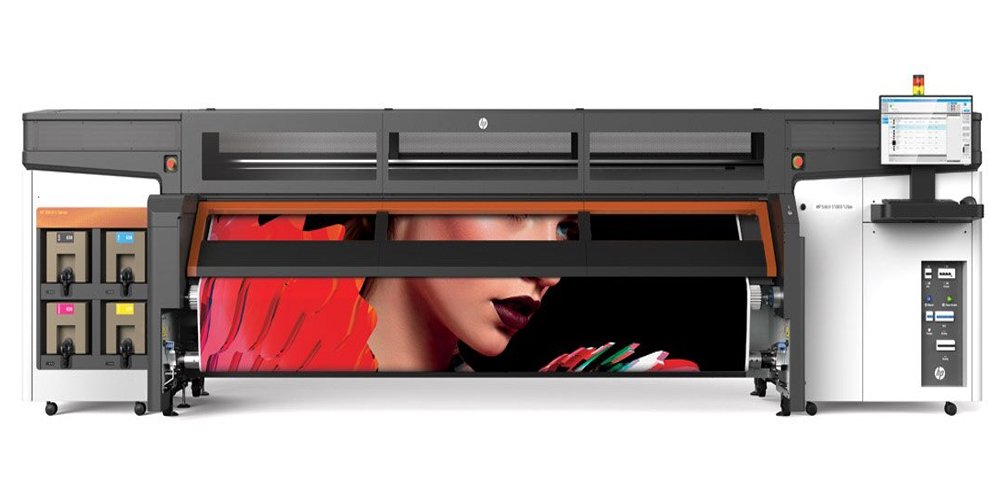 Impress your clients with the most vivid colors and deep blacks, thanks to our native 1200dpi printhead resolution. Plus, automatically detect and compensate nozzles out, so you're always ready to print and deliver the highest and most reliable image quality.
Working with an industrial dye-sub printer doesn't have to be complex. Get consistent colors across your fleet with HP PrintOS and simplify your work with easy media loading and fully automated printhead maintenance.
Print Resolution: Up to 1200 x 600 dpi
Roll Size: 25 to 126 in (635 to 3200 mm)
Printer Dimensions: 228 x 54 x 66 in (574 x 138 x 167 cm)
High-quality Prints

Produce high-value jobs with 1200 native dpi, deep black, and vivid colors.
Get sharp results, even when printing high-density jobs direct-to-fabric, with the Drop & Dry system.
Reliable image quality with the Smart Nozzle Compensation system and the latest Optical Media Advance Sensor.

High Productivity

Easily handle short deadlines and seasonal peaks with production speeds up to 2370 ft²/hr (220 m²/hr).
Maximize uptime with user-replaceable printheads, and preventive maintenance from HP Smart Services.
Confidently print unattended with the spreader rollers, 10-liter ink supplies, and rolls up to 600 lb.
HP Stitch S500 64-in Printer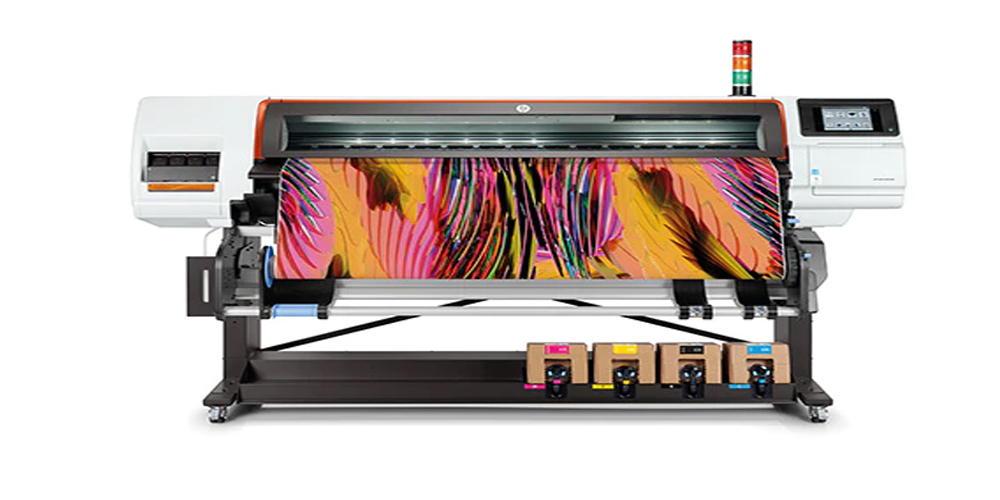 Get accurate colors over time, even as environmental conditions change, with the builtin spectrophotometer.
Run at top speed while producing richly saturated color, with the symmetrical 2xCMYK printhead configuration.
Avoid reprints and media waste with 1200 dpi printheads and the Smart Nozzle Compensation system.
Print Resolution: Up to 1200 x 1200 dpi
Roll Size: 23 to 64-in rolls (580 to 1625-mm rolls)
Printer Dimensions: 101 x 28 x 56 in (2560 x 710 x 1420 mm)
Color Made Fast and Easy

Experience how HP SmartColor gives you predictable color faster and easier than ever before. Now, you can download or create your own color profiles in less than an hour and automatically get the closest visual color match when a PANTONE® color is out of your gamut.

Save Time and Money

Print from one single device on both transfer paper and direct-to-fabric. Save time by eliminating manual interventions with automatic printhead maintenance and cut your media costs by managing low grammage papers with confidence.

Smarter Textile Printing

Dye sublimation printing is now more predictable than ever. Control your print operations from anywhere at anytime with HP PrintOS. Plus, automatically detect and compensate nozzles out, and maximize uptime with HP Service Edge.
To Learn More About:


HP Stitch Printers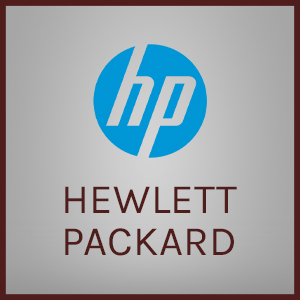 More from Hewlett-Packard
Exceed client expectations with production speeds ideal for urgent jobs!